Search Process
There are five stages to the search process with JR Research: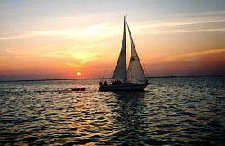 First, we interview the hiring team to get a crystal clear understanding of the skill sets necessary for the position. A specification/skill sets report usually comes through interviewing with the direct hiring manager and whoever else will be involved in the hiring process.
Second, we take the position to market. Confidentially we will review and/or contact 50-75 individuals with identical or closely related skill sets. We will investigate each candidate's willingness to consider a job change, clarify generally accomplishments and work experience. Between 2-5 semi-finalists are surfaced.
Third, we complete an in-depth personal or telephone interview lasting between 45-90 minutes with each candidate. During this interview, we will quantify their past performances, evaluate their sincerity to make a career change, educate them in detail about your opportunity, and measure if there is a culture match. Your company name will be disclosed during this phase of the process. Our main objective is to make certain there is a good fit from a compensation standpoint to insure if an offer is delivered it has the best probability of being accepted.
Fourth, the top two to three most qualified finalists make it onto your desk. These candidates represent the best use of your time. They have been prescreened, references checked (both on and off-record) and are closed on their willingness to make a job change. At that point, it is usually a chemistry match as you visit with them face to face.
Last, interviews begin and last 2-4 weeks depending on schedules – senior positions can take 2-4 months. A finalist is then selected and an offer is extended. We assist with the closing process and counsel candidates through their resignation. During orientation we keep abreast of any developments, for now the candidate works with a client.