About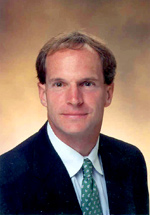 John William Rachels is the President of JR Research, Inc. He began his recruiting career in 1990 with a firm where he excelled in production for over 9 years. In October of 1999 John founded JR Research, Inc to better serve clients in the often-misunderstood industry of executive search and professional placement.
John has established a client base in various niche markets including real estate and construction, law, publishing and advertising, labeling & packaging, and information resources/technology. He has worked with various engagements within real estate including brokerage/leasing & property management, estimating, project management and superintendents; different levels within law including partner, associate, and administrative placement; at the general & regional manager level in the publishing industry; and at the business development level in labeling/packaging and IR/IT.
John achieved his Certified Placement Consultant designation in 1992. A native of Norfolk, VA, he is a graduate of the University of Virginia, having achieved his bachelors degree in English. He originally attended Guilford College where he played varsity soccer. Through Guilford he was able to attend school in Great Britain for one year prior to transferring to UVA.
John has been an Associate Member of Society of Human Resource Management, an active regional board member of the Hampton Roads YMCA and is also a founding member of the Beach Fund, a direct affiliate of The Virginia Beach Foundation.
Interested in learning more about JR Research? Contact us today >>